Back
More frequently pneumonia in S. aureus carriers in ICU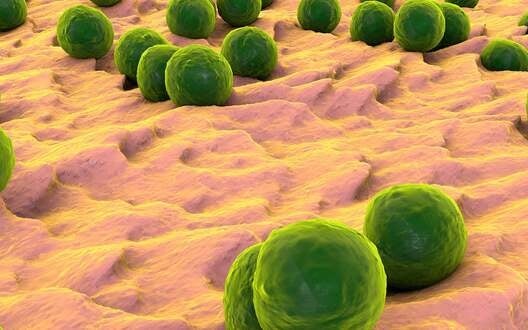 Approximately 25 to 30 percent of healthy people carry S. aureus on the skin or in the respiratory tract, often without noticing it. At the same time, the bacterium is also an important pathogen that is capable of causing a serious or even life-threatening infection in a short period of time. This happens especially in seriously ill patients (e.g. in the ICU), after surgery, with kidney dialysis and in people with a weakened immune system.
However, although S. aureus carriers were known to be at greater risk of infection with S. aureus in general, the link between S. aureus carriers and the development of pneumonia in the ICU has not been conclusively established. This is further complicated by differences in the definitions used. In order to gain a better understanding of this, UMC Utrecht researcher Fleur Paling and colleagues started a European research project (ASPIRE-ICU) in 2015. The main findings of this study are now published in JAMA Network Open.
The study included the data of nearly two thousand patients who were observed throughout their ICU stay. 950 of them were S. aureus carriers at the time of their ICU admission. These carriers developed S. aureus pneumonia 11.7 times per thousand patient days. In the group that did not carry S. aureus, this occurred only 2.9 times. In carriers, S. aureus pneumonia is more than four times more prevalent.
Fleur concludes: "This knowledge is crucial to make research into new drugs more efficient against S. aureus pneumonia. Participants in these studies could be selected on the basis of carrier status. This is because there are many carriers, carriers are easy to identify and carriers seem to be the most important high-risk group."
ASPIRE-ICU (which stands for Advanced Understanding of Staphylococcus aureus and Pseudomonas eruginosa Infections in EuRopE - Intensive Care Units) was carried out in the ICUs of 30 hospitals in 11 European countries. ASPIRE-ICU is part of the IMI-sponsored public-private COMBACTEproject. Fleur Paling (1985, Groningen) will obtain her PhD on October 20, 2020 at Utrecht University.
Check here for a video pitch about Fleur's research.