Back
20,000 participants sought for COVID-RED study

20,000 participants sought for COVID-RED study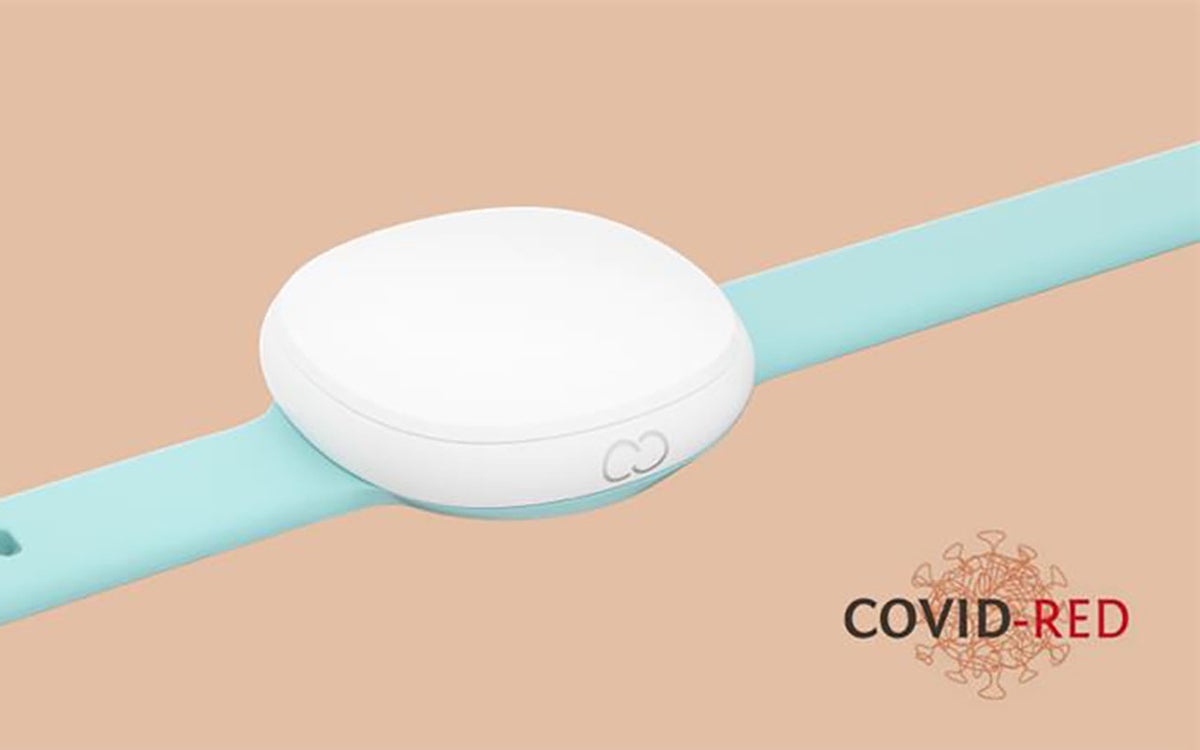 Utrecht, March 26, 2021 – This month the UMC Utrecht launched a study to see if a 'smart' bracelet can help in the fight against corona. The 'smart' bracelet continuously measures changes in physiological parameters such as temperature, heart rate and respiration. A change in these indicators may suggest an infection with COVID-19. For example, the bracelet could detect an infection days before the wearer has symptoms.
A total of 20,000 participants are sought for the COVID-RED study. Anyone over the age of 18 can apply at https://www.covid-red.eu/
The sooner the better
Rick Grobbee is professor of Clinical Epidemiology at the UMC Utrecht and leads the COVID-RED study. Grobbee says, "A higher temperature can indicate the onset of a fever, and moreover, coughing and shortness of breath have a direct effect on respiration. A change in these factors together may suggest an infection with COVID-19. The wearer of the bracelet is then immediately alerted and should quickly get tested. This is the first smart device that processes real-time data. And that's important because if you detect a COVID19 infection at an early stage, you can immediately self-isolate and hence reduce the chance of you infecting someone else. This technology could play an important role in containing this pandemic, and detecting infectious diseases in the future."
Participating while asleep, how does it work?
Participants in the COVID-RED study receive a 'smart bracelet' at home free of charge. The participant wears the bracelet every night. "In the morning, the data is synchronized with a specially developed app. Once every two weeks the participant answers a short questionnaire. The participant is asked four times to take a few drops of blood. The study lasts up to nine months.
The Ava bracelet is an existing product normally used by women to monitor fertility.
Broad collaboration
Nine international partners are participating in the in COVID-RED, but the study is largely conducted in the Netherlands. The European Innovative Medicines lnitiative (IMI) provided a ten million euro grant for this research.
This research is supported by the EU/EFPIA. Innovative Medicines Initiative [2] Joint Undertaking COVID-RED grant no 101005177.