Back
Peter Hermans appointed Professor in Infection and Immunology Trials

Peter Hermans appointed Professor in Infection and Immunology Trials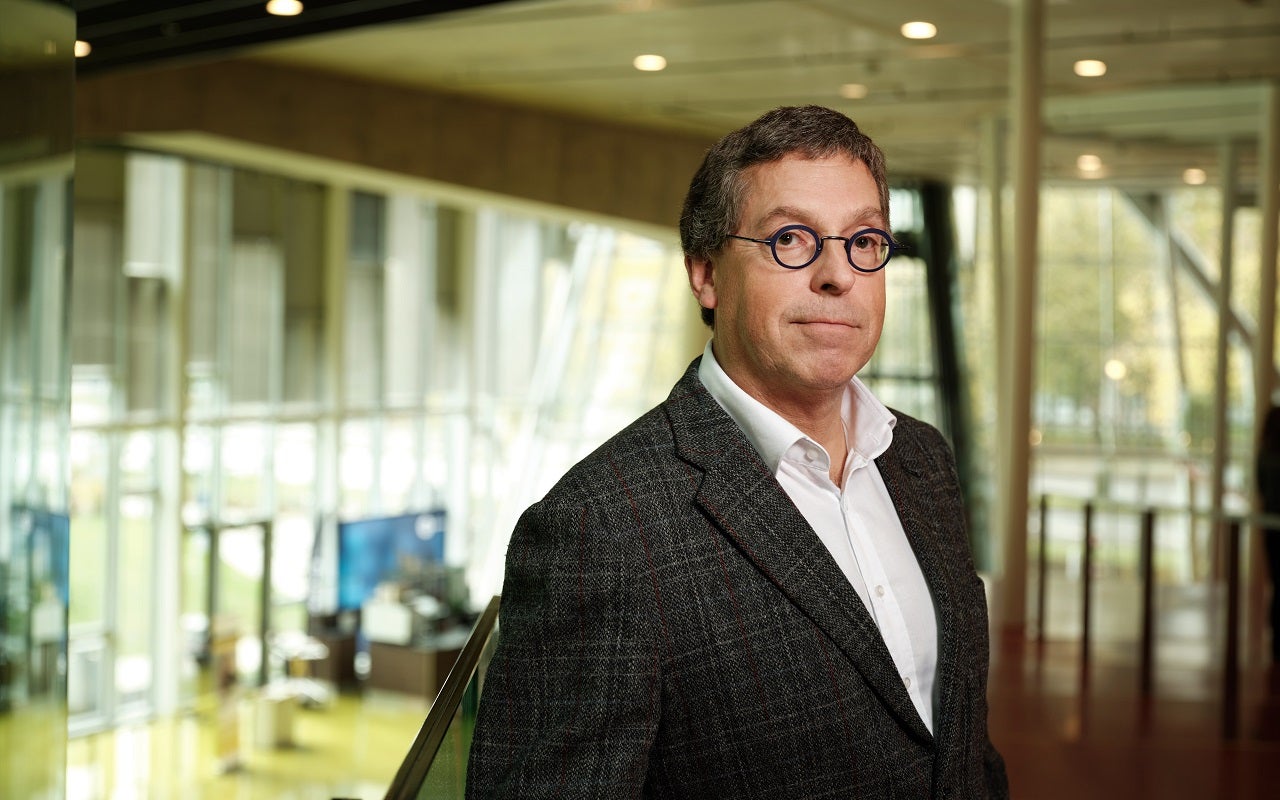 Peter Hermans has been appointed Professor in Infection and Immunology Trials at Utrecht University/UMC Utrecht. This new chair involves the Utrecht Trial Innovation Alliance Initiative (U-TRIAL) activities for the strategic program Infection & Immunity (I&I). It aims to further strengthen the collaboration between UMC Utrecht and external partners with a prime focus on clinical studies in infections and immune diseases.
The chair in Infection and Immunology Trials aims to support, facilitate and improve the acquisition and performance of clinical trials, in particular with vaccines, therapeutics and diagnostics within strategic program I&I. In this new position, Peter Hermans PhD (Born, 1964) will provide functional support and guidance to the principal investigators (PIs) within the research program I&I with interest in clinical trials. He will establish, expand and manage public-private partnerships in clinical trials. Consequently, he fulfills a bridge-function between PIs and the private sector, pharmaceutical partners and CROs in particular. In close conjunction with PIs, Peter will develop and expand the clinical trial activities of the principal investigator.
Academic career
Peter Hermans studied biology, specializing in biochemistry and microbiology at Radboud University and holds a PhD from Utrecht University. During his academic career of more than 20 years, with appointments as scientist at the National Institute for Public Health and the Environment (RIVM), senior scientist at the Armauer Hansen Research Institute in Addis Ababa (Ethiopia), associate professor at Erasmus MC and professor in Pediatrics – Molecular Infectious Diseases at Radboudumc, he has established and managed multidisciplinary teams representing medical doctors, postdocs, PhD students and technicians. He has published over 250 scientific papers in international scientific journals in the fields of infectious diseases, microbiology, genetics, vaccinology and diagnostics, and has been serving as editorial board member of several journals.
Public-Private Partnerships
Between 2012 and 2019 he was appointed by Janssen Vaccines & Prevention (part of Johnson & Johnson). The transition from the academic to the pharmaceutical world has allowed him to apply his scientific skills and expertise to develop innovative vaccines for the prevention of bacterial infections. In his function as Bacterial Epidemiology Lead and Liaison Manager, he has coordinated the interactions between Janssen and external (academic) partners. Since 2019, he combines his academic and pharmaceutical skills and experience, and brings them into practice within U-Trial at UMC Utrecht where he is responsible for further strengthening public-private partnership in the field of Infection & Immunity.
U-Trial
UMC Utrecht has established the Utrecht Trial Innovation Alliance Initiative (U-TRIAL) in 2017. U-TRIAL is positioned within the Julius Center for Health Sciences and Primary Care, a division at UMC Utrecht with broad expertise in clinical trial methodology, biostatistics, clinical epidemiology, ethics and health technology assessment. It facilitates the close cooperation of the 10 divisions and 6 strategic programs of UMC Utrecht with external partners, including industry and governmental organizations. U-TRIAL is designed to strengthen UMC Utrecht's pursuit of ambitious goals in clinical trials associated with its strategic programs.